Archive for the 'Photos' Category
May 7th, 2014 · Photos, Sports · 0 comments
It's the end of an era this year.
Though officially retired, the great skater performed in Seoul recently as part of the Samsung Galaxy-Smart Aircon All That Skate 2014.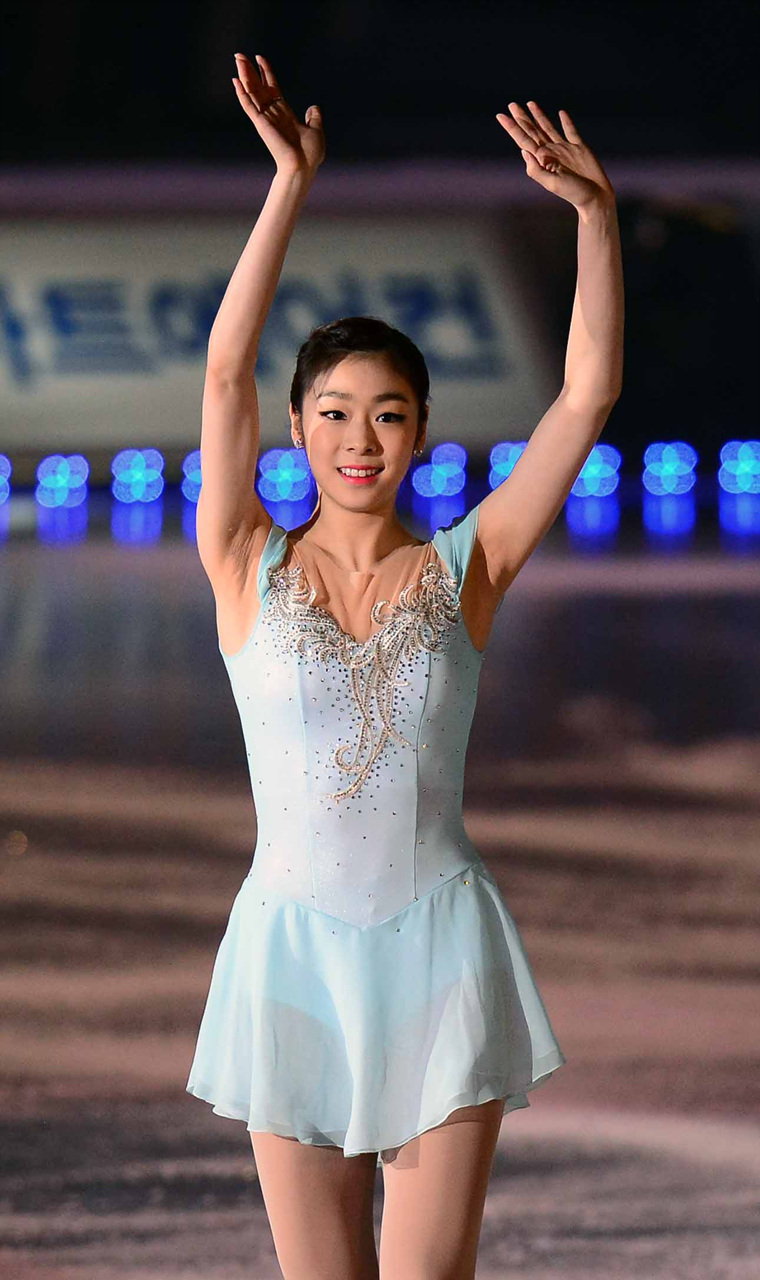 April 29th, 2014 · Photos · 0 comments
On the morning of the 29th, Pres. Park Geun-hye attended a memorial service for the victims of the Sewol Ferry tragedy.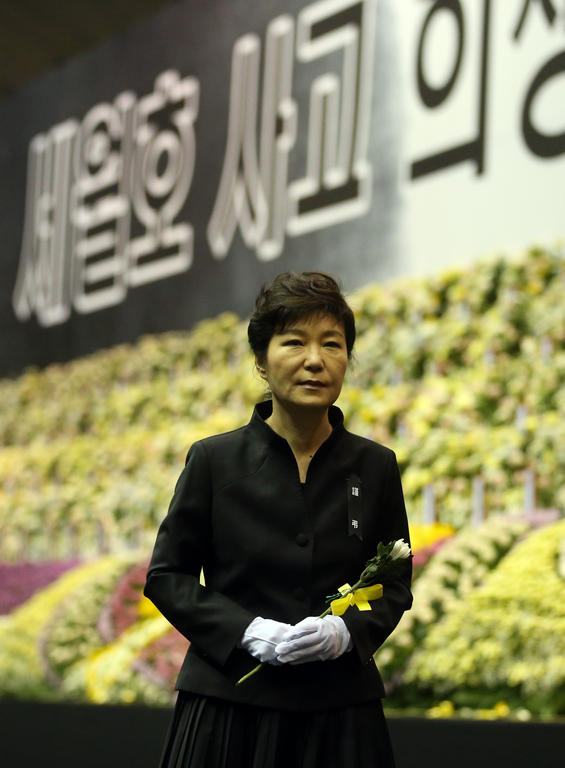 September 9th, 2013 · Health and Environment, Photos · 0 comments
In Jeju last week, a rough-toothed dolphin (pictured below) washed up on the beach and was found by some folks out for a stroll. It was about 130 centimeters long and weighed some 130 kilograms.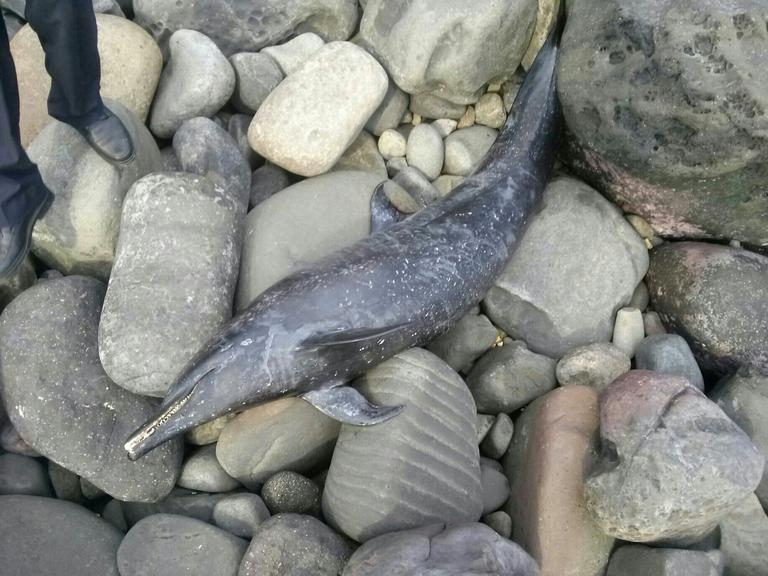 August 30th, 2013 · Photos, Politics · 0 comments
In Seoul, protestors burned effigies of "traitorous" politicians Lee Seok-gi and Lee Jeong-hui. Lee Seok-gi has been accused of North Korean sympathies and made some controvesial comments on the South Korean national anthem last year.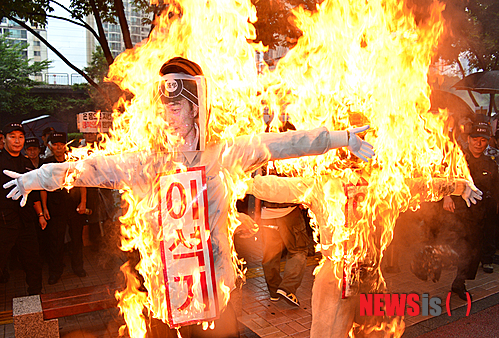 July 10th, 2013 · Accidents, Crimes and Scandals, Photos · 0 comments
The photo below shows the tattooed back of a man from Changwon who was caught trying to shake down somone else who was dealing in stolen goods.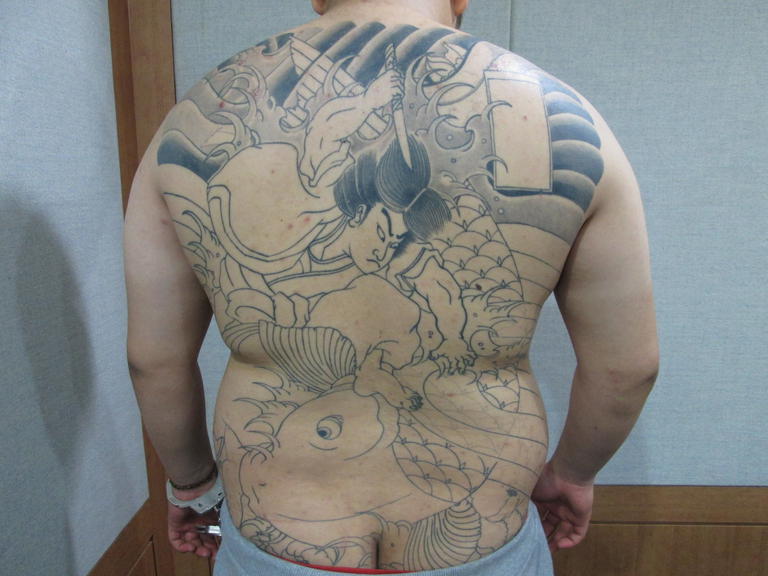 May 26th, 2013 · Entertainment, Foreigners, Photos · 0 comments
I guess this was inevitable.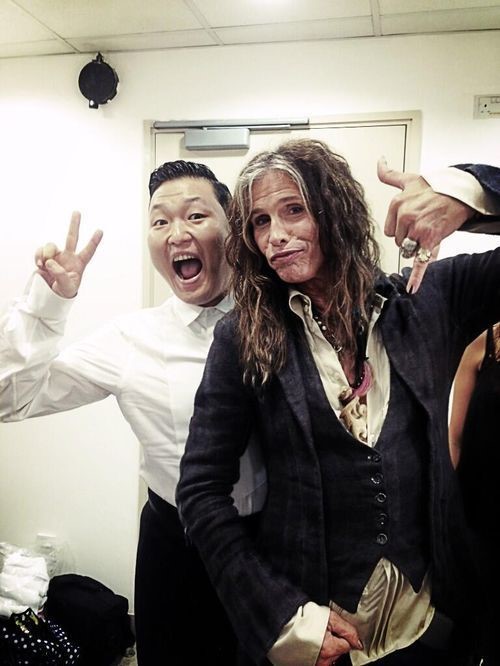 February 2nd, 2013 · Foreigners, Photos, Politics · 0 comments
In South Korea on the 31st of January, Burmese democracy activist Aung San Suu Kyi visited the memorial for the victims of the Gwangju Massacre.
December 14th, 2012 · Foreigners, Photos · 0 comments
In town for the "Hyundai Card Culture Project 09 Tim Burton", the the director went out for some traditional Korean food and drink. No word on whether his next film will feature a bowl of bibimbap.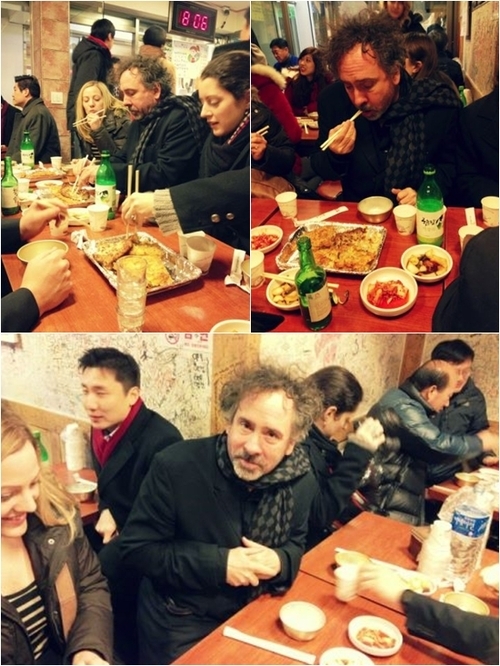 November 17th, 2012 · Photos, Politics · 0 comments
Professor Ahn Cheol-soo, having finally declared his candidacy for the presidency, has hit the campaign trail by washing cars. Oh, what I would've given to see Romney and Obama campaign this way.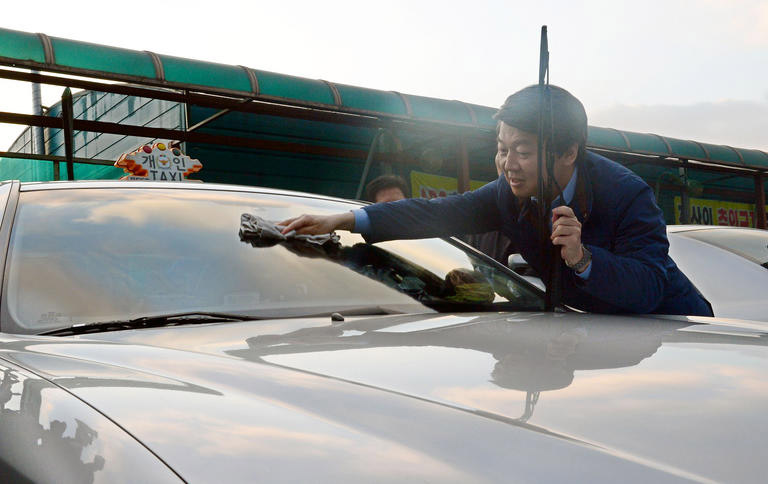 October 12th, 2012 · Photos · 0 comments
Following Japanese Prime Minister Noda Yoshihiko's recent statements on the comfort women issue, Koreans took to the streets to protest so vigorously that some wound up brawling with police.