December 14th, 2012 · Foreigners, Photos · 0 comments
In town for the "Hyundai Card Culture Project 09 Tim Burton", the the director went out for some traditional Korean food and drink. No word on whether his next film will feature a bowl of bibimbap.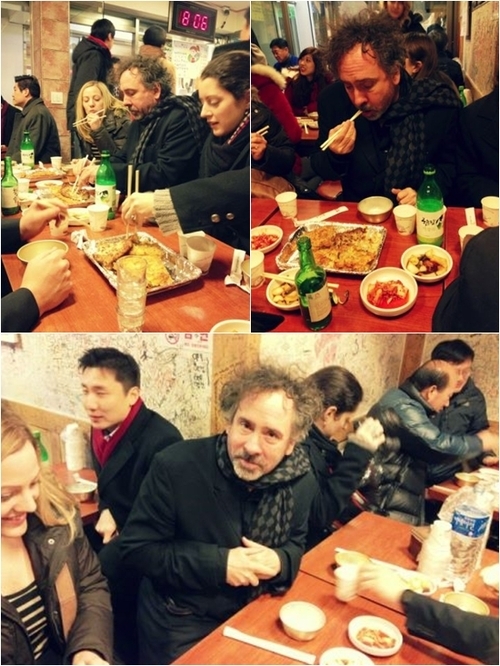 Write a comment
You must be logged in to post a comment.