November 17th, 2012 · Photos, Politics · 0 comments
Professor Ahn Cheol-soo, having finally declared his candidacy for the presidency, has hit the campaign trail by washing cars. Oh, what I would've given to see Romney and Obama campaign this way.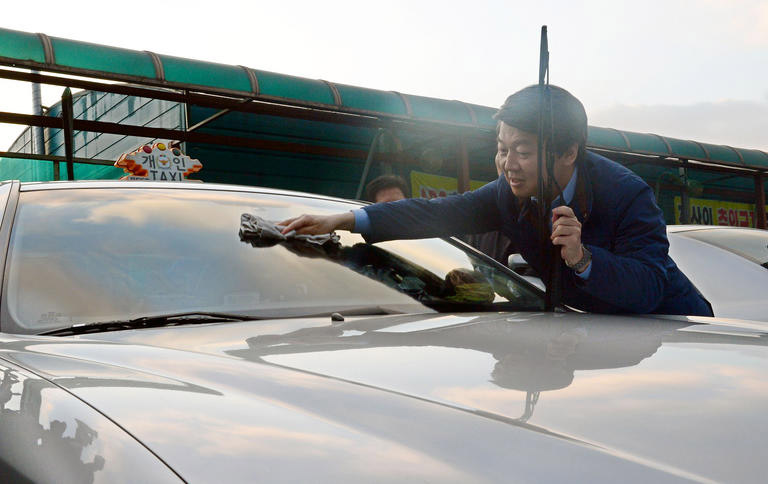 Write a comment
You must be logged in to post a comment.