Archive for May, 2012
May 31st, 2012 · Education and ESL, Legal news · 0 comments
Original article in Korean is at this link.
The Gyeongsangnam-do Office of Education is preparing various policies to better protect student rights, intending these policies to substitute for a students' rights ordinance (학생인권조례).
The Office announced on the 31st its plans to prepare a "charter of the Gyeongsangnam-do community of schools which respect human rights" (경남학교공동체인권헌장) in order to establish a school environment that respects human rights and protects both student rights and teacher authority.
The charter spells out the rights of students, of course, but also teachers and parents.
The Office also said that by the end of June it will instruct schools to alter their rules to conform to amendments to the law on elementary, middle, and high school education.
When the rules are amended, it will be mandatory for the opinions of students, parents, and teachers to be considered.
The Office will also have students manage a system for evaluating school life so as to give them a sense of ownership and instill obedience of school rules and regulations, and expand the operation of student courts as part of local student governments.
The Office is instituting human rights education partly through the product of 1,200 copies of a curriculum on student rights titled "Opening the Human Rights Classroom Together" (함께 여는 인권교실), which began last March.
However, even as it rolls out these various policies which it says will protect student rights, the Office opposes a student rights ordinance and has been criticized for the double standard.
An official with the Office said that "based on a variety of opinions voiced during the process of introducing the student rights ordinance, it was decided to work first for student rights education in schools in order to build students' characters so that may lead happy and worthwhile lives."
May 30th, 2012 · Photos · 0 comments
The Chosun Ilbo has some brief galleries from the Yeosu Expo, including this one showing the crush of people attending and this one of the ever-popular Jessica Gomes. More of the paper's photos are in this collection.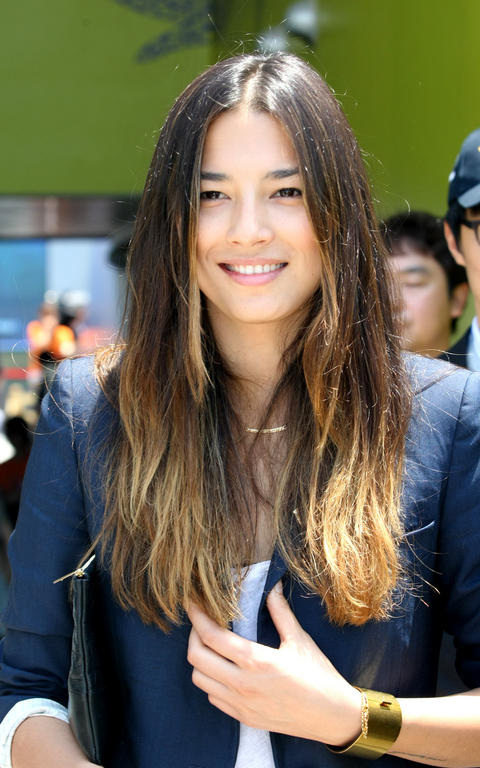 May 29th, 2012 · Accidents, Crimes and Scandals, Politics · 0 comments
Original article in Korean is at this link.
The National Human Rights Commission (국가인권위원회) has called for the immediate release of North Korea human rights activist Kim Yeong-hwan and three colleagues who have all been detained in China. On the 24th the Commission published a petition, under the name of Commissioner Hyeon Byeong-cheol, based on the investigation of its standing committee. It calls for the release of Kim Yeong-hwan, Kang Shin-sam, Lee Sang-yong, and Yu Jae-gil, who were detained in China three months ago.
On the 26th of last month Mr. Kim alone was able to have a consular consultation but all such visits have since been denied by the Chinese government. The Commission argues that this refusal violates article 36 of the Vienna Convention on Consular Relations and has called for the resumption of consular visits. The Commission has particularly emphasized the need for humanitarian assistance for Mr. Kim, who is recovering from surgery for stomach cancer.
The Chinese government has also refused to allow the four activists to consult with an attorney, which the Commission says violates article 14, clause 3 of the International Covenant on Civil and Political Rights. The Commission has called for them to allowed access to attorneys and for the Korean government to take an active role in securing their release under its responsibility to protect its citizens.
May 28th, 2012 · North Korea, Photos · 0 comments
The Chosun Ilbo has put up a gallery of Kim Jong-un making the sort of factory visits that his late father often went. The picture would have been a good entry for Kim Jong-il looking at things: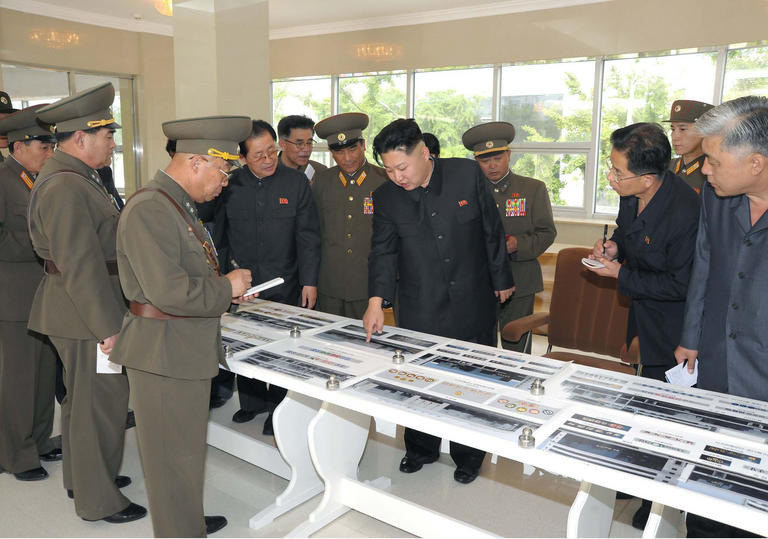 For more photos of North Korea, you can try the Chosun's collection of North Korea-related galleries.
May 27th, 2012 · Stories of the Day/Week/Year · 0 comments
1. Students at one high school put together a campaign against verbal bullying and insults.
2. The Seoul Shinmun interviewed two people who got rich by winning the lottery to see how their lives have changed. They both requested anonymity.
3. Overturning the trial court, the Seoul High Court ruled in favor of a pilot who sued his employer for firing him for allowing a comedian into the cockpit.
4. A psychology professor at Yonsei University told  a radio interviewer that Kim Yu-na isn't studying hard enough.
5. While leaving his 15-year prison sentence and sex offender registration undisturbed, the Supreme Court overturned the 20-year electronic monitoring of a man convicted of sexually abusing his stepdaughter. The Court ordered the trial court to re-consider that portion of the sentence in light of the unlikelihood that it would do anything to prevent a future crime.
6. A look inside the labor dispute at MBC.
7. In a great example of how media love to scare parents, it's now apparently a bad thing if your kid learns to read too quickly, because reading lots of books will cause them to say socially inappropriate things before understanding them.
8. A middle school teacher made the unfortunate decision to explain the basic principles of gravity by pairing two girls, one thin and one chubby. You can imagine how well that went.
9. The story of a loveless married couple who put on a happy face in public.
10. Despite the entrepreneurial spirit of many Koreans, some 860,000 businesspeople go out of business each year.
May 26th, 2012 · Accidents, Crimes and Scandals, Foreigners, Politics, Transportation and Urban Design · 0 comments
A decade after the tragic deaths of two teenagers who were struck by a U.S. military vehicle, Highway 56 remains a dangerous road to travel. Here, an article about the incident, its causes, and the lack of change to the road since.
Original article in Korean is at this link.
June 13, 2002. The Republic of Korea is at fever pitch for the Korea-Japan World Cup. On a section of Highway 56 in the Gwangjeok-myeon outside the city of Yangju in Gyeonggi-do Province, Shin Hyo-sun and Shim Mi-seon were struck and killed by a US military armored vehicle. The two teens' deaths led to the first candlelight vigils, and the Province began a four-stage renovation of portions of Highway 56 in March of 2005. The "Hyo-sun Mi-seon Road", as it came to be known, was supposed to be completed in March of 2010 but is still "under construction" even though it has been 10 since the accident. Heavy vehicles are still zooming down the road just as they were on the day Hyo-sun and Mi-seon died.
Of the 10.058 kilometer length of Highway 56, which runs from Beobwon-eup in the city of Paju to Sangsu-ri, about 20 meters marks the "Hyo-sun Mi-seon Road". There is a concrete bridge built near the site of a memorial to them, but even that is not complete. A sign bars entrance.
According to Hanwha Construction, which is in charge of the project, has completed 72% of construction but there remains the work of finishing other stretches, sealing the road, and other related work. One driver who frequently used the road said that "they've been working on it for seven years already but we still have no idea when it will be done."
The main reason for the stultifyingly slow progress is simply money. National highways are constructed with local governments being responsible for land compensation and the national government paying for actual construction. The "Hyo-sun Mi-seon Road" construction was estimated to cost 174.7 billion won. Of that figure, 59 billion was spent early on land compensation, but the remaining 115.7 billion from the national government has hardly been forthcoming.
17 billion won has still not come. With no money, the final phase of construction has been delayed from the end of this year to the end of November of next year. In that time the cost of materials and labor will increase and another 6.4 billion will be needed. The completion of construction at the end of next year could see costs reach 23.4 billion won. The Province is considering taking money out of other highway projects if the money is not allocated. A representative of the Ministry of Land, Transport, and Maritime Affairs (국토부) said that "there is going to be difficulty because the highway budget will be cut by the National Assembly and the Ministry of Strategy and Finance (기획재정부)."
Every day on the stretch of Highway 56 that runs from Beobwon-ri to Sangsu-ri and is connected to the city of Paju, large trucks and military vehicles drive through. It is common to see cars crossing the center line to pass a slower-moving vehicle. Lacking a sidewalk, the winding road is still barely three meters wide. When a 3.6 meter tank comes through, pedestrians and other cars are extremely tense.
The road was paved with asphalt in the 1960s, when there were still dirt roads in Seoul, because it was important for the American military. Because of the high risk of an accident created by the military vehicles and equipment which travel on it, Hyo-sun and Mi-seon were killed at 15, in the flower of their youth. But there has been seven years of construction and local residents are angry. 62-year old Mr. Kim said that "at the end of last year it seemed parts of it were temporarily opened, with no explanation of the reason."
May 25th, 2012 · LGBT Korea, Politics, Society · 0 comments
Original article in Korean is at this link.
Debate is growing after American President Barack Obama revealed his support for gay marriage. In some European countries it is already legal, but in Korea gay marriage has been brought up carefully.
The pink scarf-clad Lee Ji-yeong (not her real name), a 33-year old civil servant, and Kim Ji-yeon (not her real name), a 25-year old college student with bobbed hair, frequently laughed and looked at each other during their interview with the Kyunghyang Shinmun on the 23d. For nearly a year they have lived together, as a couple, in the same apartment and same bedroom. They both said that "we are two people in love."
They were recently photographed for a special photo exhibition for sexual minorities. When asked why, they answered that "we wanted to show that sexual minorities also have the right to be families."
They met four years ago at a swing dance club, and at the end of 2010 they happened to become tango partners and then fell in love. Ms. Lee said "I really like you. Did you know that?" and their relationship began.
Love gave them the power to go see the world again. Ms. Kim said that "before I met Ji-yeong I was consumed with the thought that the world would never accept me and so I couldn't accept the world… But by loving someone I realized I had the power to love the world." They told their parents and were accepted. Ms. Lee's mother even encouraged them to "live with courage".
They live much the same as any couple. Ms. Kim can't stand it if their home isn't neat and tidy, while Ms. Lee hates to see dust on the floor. Because of this Ms. Kim cleans the floor while Ms. Lee keeps everything tidily organized. Ms. Kim said that "we don't divide up the housework that clearly, we just have a tacit agreement to each do what we can." Ms. Lee said that "because Ji-yeon is a vegetarian I've changed my diet… we work at understanding each other."
However, the world does not recognize their relationship. They were rejected from buying an apartment together, about which Ms. Lee said that "we are newlyweds, too, but it couldn't work out" and appeared to still feel bitter about it. Two years ago  Ms. Lee had a thyroid operation and received outpatient care. She said that "I had to be admitted again but I couldn't designate Ji-yeon as my guardian." Ms. Kim said that "when I tried to sign the real estate contract instead of Ji-yeong because she was too busy at work, I had no choice but to pretend that she was my husband."
Other major problems for them will be raising a child and their inheritance rights. Ms. Lee said that "a single person can adopt, but then one of us will have no legal relationship with our child… the world doesn't recognize a home with two mothers."
Their goal of the legalization of gay marriage is not insurmountable. Ms. Kim, a law student who dreams of being a lawyer, said that "I plan to work for a constitutional amendment to legalize gay marriage… however, eventually we need a society that recognizes that sexual minorities have the right to be a family."
May 24th, 2012 · Society, Surveys and Studies, Women in Korea · 0 comments
Original article in Korean is at this link.
A study has found that among adults living in Seoul, women are less satisfied with their marriages than are men.
The Seoul city government has placed on its homepage the results of a study titled "Hopeful Seoul Social Index" (희망 서울 생활지표). The study found that 73.4% of the male respondents were satisfied with their wives, but only 64.9% of wives were satisfied with their husbands.
The rate of spousal satisfaction was 8.5% higher for husbands than wives, while the dissatisfaction rate was 4.1% lower.
Also, 44.7% of husbands and 41.7% of wives said that "in our relationship we share values in how we live our lives."
14.2% of husbands and 16.6% of wives said that they do not, however, showing at least a slight difference between husbands' and wives' perceptions.
Older couples were somewhat less likely to perceive that they share common values, and the gender gap in that perception increased.
The study was conducted as part of the Seoul Survey to collect data on how Seoul citizens feel about their lives.
The study was placed online at http://socialindex.seoul.go.kr on the 22nd.
Respondents were surveyed on 15 topics with 300 questions.
May 23rd, 2012 · Accidents, Crimes and Scandals · 0 comments
Now that's one I hadn't thought of before.
The international crimes division of the Seoul Metropolitan Police Agency has arrested six people from The Philippines, including 58-year old Mr. A, on charges of converting 16 billion won into US dollars and secretly moving the money overseas.
Mr. A and the others are accused of receiving the money from over 25,000 workers from The Philippines living in Korea starting in August of 2004, then converting the money into US dollars and smuggling it into The Philippines.
They would fill ramen packages with 50 $100 bills each, police said, and then passed through the X-ray inspection of the Customs Service and delivered the money to a currency exchange business in The Philippines.
Mr. A and the others made an illegal profit over 13.5 billion won this way, considering fees and exchange rate differences.
Police are searching for over 30 others yet to be caught.
May 21st, 2012 · Legal news · 0 comments
Testing of hair samples for the presence of drugs has long been a law enforcement technique in Korea. When I first came to the country I heard rumors that police would raid nightclubs and force everyone to submit hair samples.
Well, the Supreme Court has ruled that a prosecution based solely on such evidence cannot be brought. The article doesn't say whether hair testing evidence will never be admitted, but seems to imply that that's the case.
Original article in Korean is at this link.
The Supreme Court has ruled that estimating the length of time since a person used an illegal drug from the length of the person's hair is baseless. Affirming a trial court decision, on the 21st the Court affirmed the dismissal of the indictment of 44-year-old Mr. K on charges of using pilophon [amphetamines].
The Court wrote that "against the defendant's denials of the charges, the prosecution's indictment proposes to use nothing but the results of testing his hair to estimate the time, place, and method by which he used the drugs… The estimate of 'November of 2010' includes an entire month, and as the trial court correctly saw, this makes it difficult to know the true circumstances of the drug use and thus to trust the indictment."
The Court explained that "hair testing, which is meant to reveal the circumstances of drug use, is a method of estimating the length of time since drug use by taking advantage of changes due to external factors. However, it relies on the assumption that rates of growth are uniform, and with rates varying across individuals, as well as differences caused by the particular region from which the hair is taken and with medical factors, the test's reliability is uncertain and this represents a serious problem."
The trial court judge had written that "in the indictment the crime is said to have occurred in 'November of 2010' based on the results of a test of a 4 to 5 centimeter sample of the defendant's hair which tested positive for pilopon, and the indictment goes on to estimate the length of time of the drug use and even the location, which it gives as [redacted city] [redacted district] and 'under a Buddha Statue.' It is difficult to see this as a sound basis for a criminal prosecution." That ruling was affirmed by an intermediate trial court.