March 29th, 2010 · Photos · 0 comments
Asada Mao eyes Kim Yu-na from the winner's stand after taking gold at the World Championships. Asada put in a flawless version of her long program from the Olympic, while Kim fell during her skate.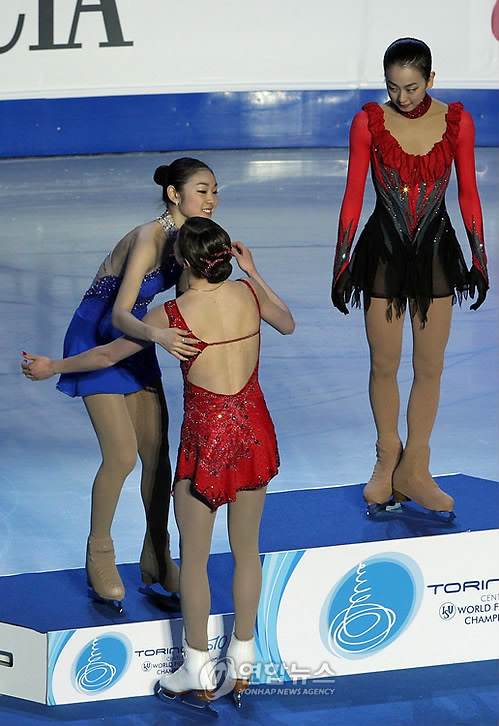 Write a comment
You must be logged in to post a comment.