March 28th, 2010 · Accidents, Crimes and Scandals, North Korea · 0 comments
Family members of sailors killed in the recent sinking of the Cheonan due to causes unknown assaulted the car carrying Lt. Major Choi Won-il, who had been attempting to explain the situation to them. It is unknown whether the sinking was due to North Korean attack.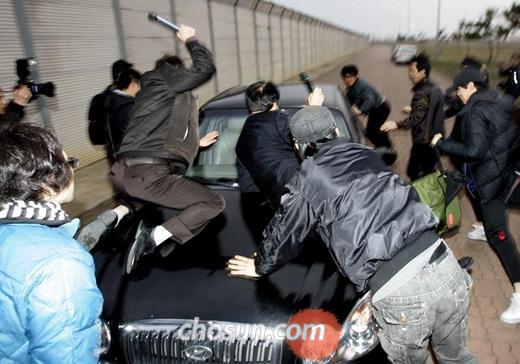 Write a comment
You must be logged in to post a comment.