March 14th, 2009 · Education and ESL, Fashion · 23 comments
While Japan-level lengths haven't been reached, the Chosun Ilbo reports that female students at an unnamed arts high school in Seongdong-gu have taken to shortening the skirts of their school uniforms. The school has no restrictions in place, so the students are free to do as they please. Apparently the girls enjoy making their friends at other schools envious.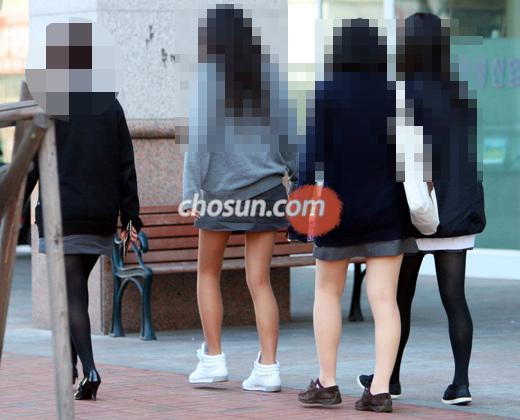 The accompanying photos set a new standard for perviness at the Chosun, where already on any given day the majority of popular photo galleries are basically porn. There's also a long accompanying article which I don't have time to translate right now.
Write a comment
You must be logged in to post a comment.