November 14th, 2008 · Education and ESL, Photos · 3 comments
Yesterday was the day of the all-important national university entrance examination (대학수학능력시험, or 수능 for short), and the underclassmen found some creative ways to cheer on their older classmates. Click on the photos for the original galleries at the Chosun Ilbo.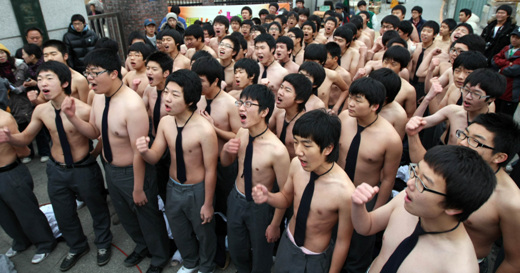 Write a comment
You must be logged in to post a comment.