June 10th, 2008 · Health and Environment, Photos · 35 comments
Good Lord, just look at the scale of the protest currently being carried out in Gwanghamun. Just looking at this picture it's hard for me to imagine American beef ever being sold in Korea again.
Update: The Chosun Ilbo reports that last night's protests in Seoul drew 80,000 people according to police but 700,000 according to the protest organizers, so there's a small difference of opinion there.
Furthre update: Yonhap says the police finally estimated a total of 240,000.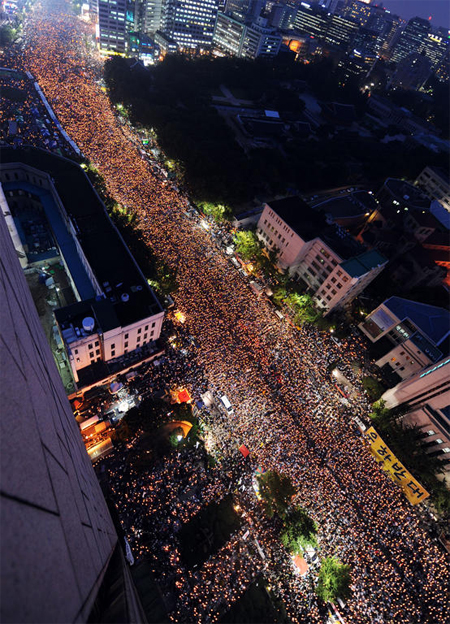 Write a comment
You must be logged in to post a comment.